We pride ourselves on using the freshest, local ingredients we can find and ensuring that we take advantage of seasonal foods. Our proximity to the coast provides us with excellent access to the best seafood products on our doorstep.
Our Head Chef Keith Parton and his team are constantly ensuring that we keep refreshing the menu with new and interesting dishes and produce a range of daily specials.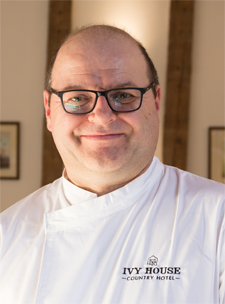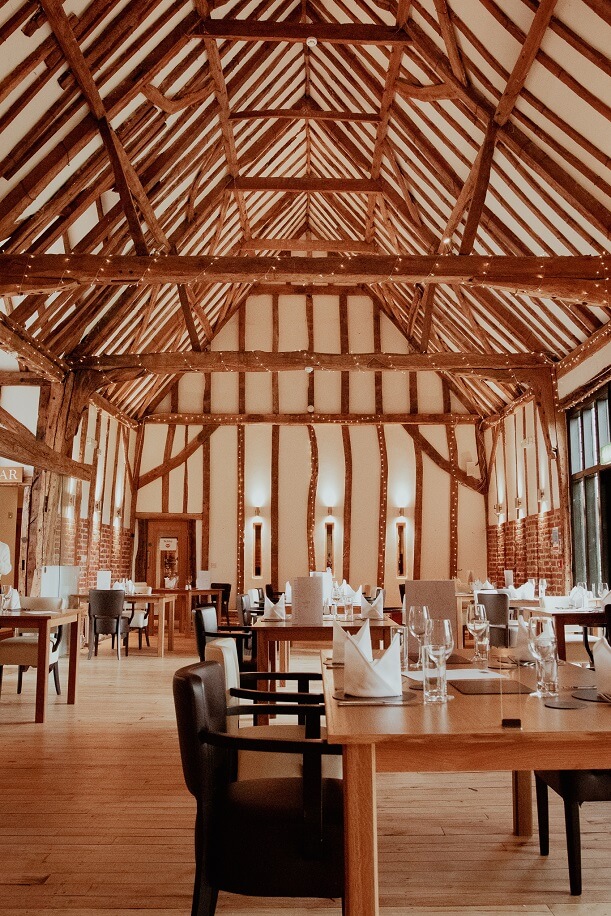 The Crooked Barn
---
The Crooked Barn Restaurant was opened in 1996 and its uniquely "crooked 16th-century beams" provide a wonderful ambience to enjoy the food of Head Chef Keith Parton.
We've had 12 consecutive years of obtaining two AA Rosettes, which is a testament to the quality of the food. Keith has introduced a variety of daily specials and exciting dishes.
Monday – Friday:
Breakfast: 07:30 – 09:30
Lunch: 12:00 – 14:00
Dinner: 18:30 – 21:30
Saturday:
Breakfast: 08:30 – 10:00
Lunch: 12:00 – 14:00
Dinner: 18:30 – 21:30
Sunday & Bank Holidays:
Breakfast: 08:30 - 10:00
Lunch / Dinner Crooked Barn: 12:00 – 20:00
Sunday Carvery Ivy Hall: 12:00 – 18:00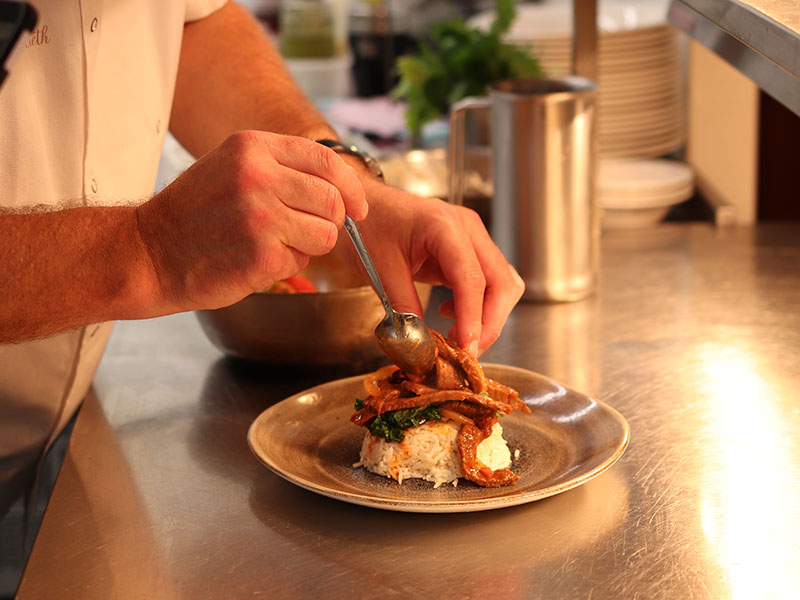 Midweek Lunch Offer
---
Enjoy our delicious two-course menu or, if you're feeling extra hungry, make it three courses.
Two-course menu - £16.95


Three-course menu - £19.95


Our midweek menu offer is available Monday - Friday and can be ordered between 12:00 and 14:00
Eve's Bar & Lounge
Relax in the stylish newly-created Eve's Bar and enjoy a cream tea, a pre-dinner drink, or a bar snack. Enjoy the panoramic views of the garden, ponds and watch the sailboats go by on Oulton Broad.
Enjoy an intimate drink in the unique hayloft lounge above the bar that has beautiful views across the Broad. On warmer days the large Bifold doors open the bar to the gardens creating an almost al fresco atmosphere. We have a fantastic range of bar snacks, from homemade flavoured cashew, peanuts, and walnuts to tempting sandwiches and our take on some old favourites, all using locally sourced fresh produce.
Open Hours:
Non-Resident Breakfast: £12 Per Person
Monday – Friday:
07:30 – 09:30

Sundays and Bank Holidays:
08:30 – 10:00
The Carvery
---
Back from Sunday 17th September!
Enjoy a delicious carvery with all the trimmings.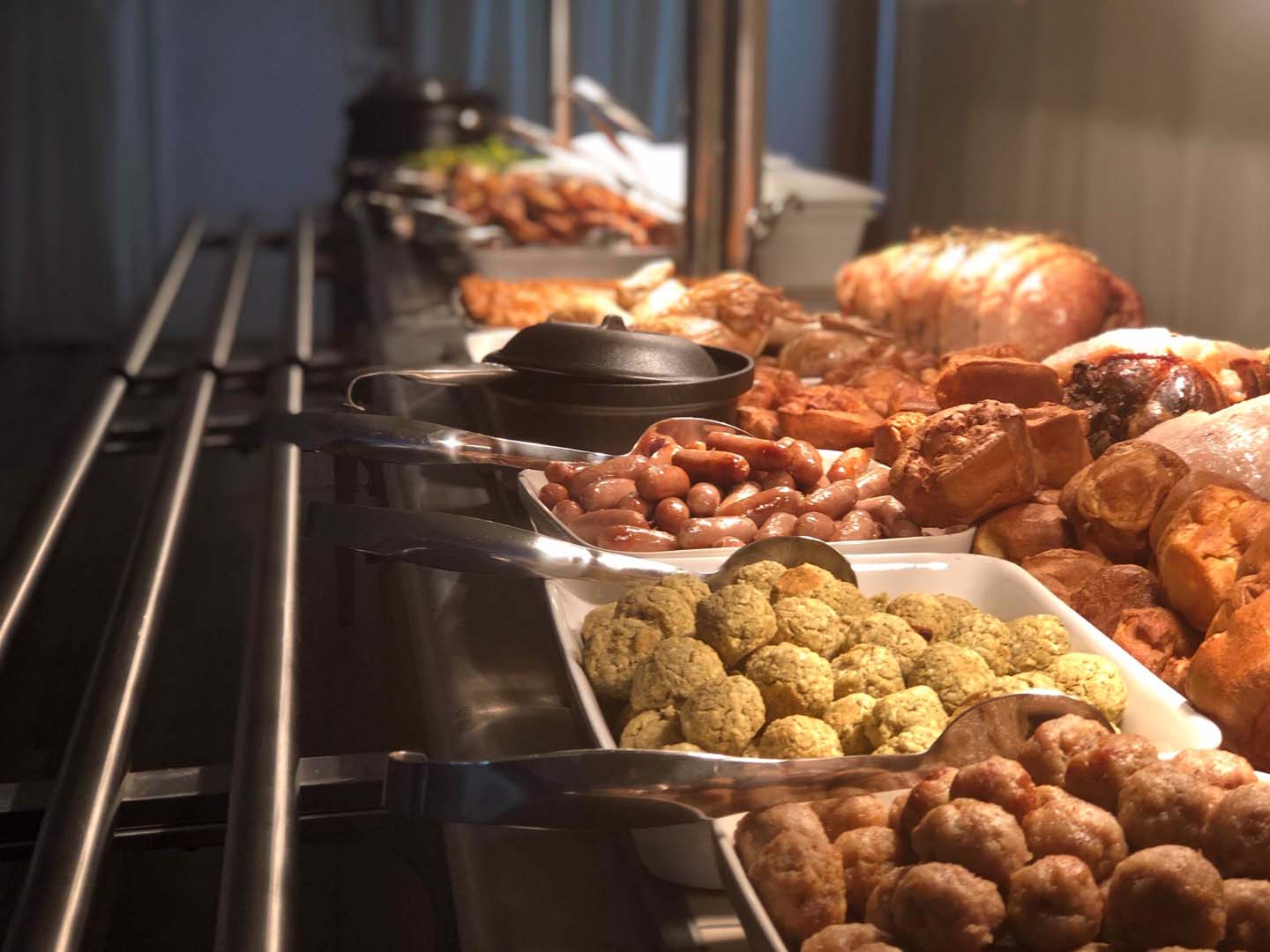 Snack Menu - Also Now Available
---
Enjoy a lighter bite from our delicious snack menu!