Ivy House Wedding FAQs
Have a question about weddings at Ivy House Country Hotel? We've answered many of our most commonly asked questions below, but if there's anything else we can help with, please do get in touch with our wedding coordinator Hannah!
Are there any restrictions with the wedding packages?
Only on a Sunday when the ceremony must be held in Ivy Hall along with the reception.
Do you allow external caterers?
No, we do not allow external caterers. We provide a range of catering choices from a sit down 3 course meal to a wedding breakfast BBQ, afternoon tea, hog roast, buffet, and individual bowls of food. We allow you to bring your own sweetie tables.
Can we decorate the hall or barn?
Absolutely! You're welcome to decorate the barn and hall. On our recommended suppliers list you'll find some companies who can help you with this.
Are we allowed candles?
Yes, so long as they are in a lantern, candle holder or vase.
Is the venue open to the public?
You have exclusive use of the barn and hall. Eve's bar remains open to the public.
How many rooms do you have?
We have 21 bedrooms. This includes a family room that sleeps 4, a self-catering flat that sleeps 6 and a single room. We also have some dog friendly and accessible rooms. You can provisionally hold rooms if you think you need them, then guests can ring up and pay deposits over the phone quoting your surnames to access the preferential rates. Check in time is 2pm, check out is 11am.
What is included in the venue hire price?
Venue hire price includes:
Use of the Crooked Barn / Ivy Hall
Wedding coordinator and staff
Tables and chairs
Crockery, cutlery and glassware
White tablecloths and napkins
Easel
Cake stand and knife
Fairy light canopy
Stage, PA system and mic
Bridal suite the night of the wedding
Preferential accommodation rates
Can we give our guests a choice of what to eat for a 3-course meal?
You can choose two starters, mains and desserts for your guests. We require a pre-order along with a detailed table plan and any dietary requirements 4 weeks before the wedding.
Does the vegetarian dish count as one of my 3 options?
The vegetarian and vegan (and other dietary requirement) options can be catered for in addition to the two other options.
We have some vegans in our wedding party, can you accommodate them?
Our team are very experienced in catering for all dietary requirements.
Do you offer a children's meal?
Yes. We offer a 2-course kid's meal for £12 and 3 courses for £15 (under 12s only). They can choose from chicken/fish goujons, chips and peas/beans, followed by vanilla ice-cream.
What about children under 3?
Parents are welcome to bring snacks for babies/toddlers who aren't of an age where they will eat a kid's meal.
How many hot bowls are we allowed to order?
We recommend catering for roughly two thirds of evening guests. For example, if you have 100 evening guests, you'd cater for between 65-75 guests. For every 25 evening guests you can pick one bowl, so for 75 guests you can pick 3 different hot bowls i.e. fish and chips, chicken curry and hot honey halloumi and sticky rice.
What time do we have the hall until?
Our finish time is midnight.
Can we bring our own wine?
We do not offer corkage, but we'll be happy to help you find your perfect bottles from our selection.
What are your bar prices?
A pint of draught beer is £4.20-£4.50, a bottle of prosecco if £25 and a bottle of house wine is £19.
Are there any restrictions on decorations?
No, so long as it can be taken down or removed without damaging walls or fixings.
What time can suppliers come in to decorate?
Your suppliers can arrive from 8.30am on the morning of the wedding. You may drop off table centrepieces or table favours in the week before the wedding and we're happy to put these out for you
What's the best way to pay the deposit?
You can pay the deposit (£1000) over the phone with reception, or in person at reception, or by bank transfer. You'll need to quote your surname and wedding date as a reference.
We want a band to play at our wedding, is that OK?
Yes, we've had many local and national bands play at the venue before. They must plug into our surround sound PA (speaker) system which has a decimal limiter wired in (nightclub standard) so we can control noise levels. This means that front of stage wedges aren't necessary.
Do you have a restriction on confetti?
You're more than welcome to have confetti, we just ask that all confetti is biodegradable.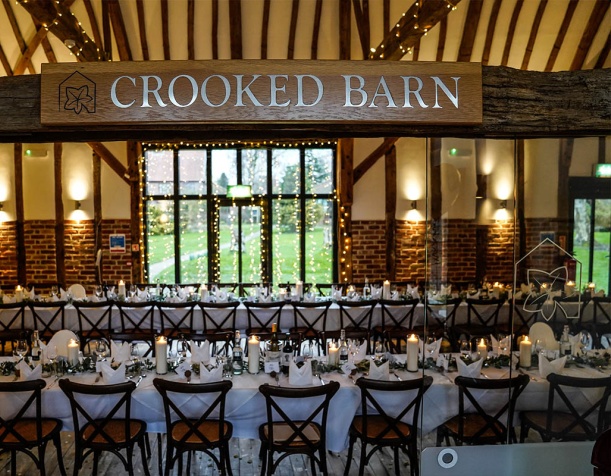 Book A Viewing
To get a true sense of the space, book a showround of our beautiful countryside wedding venue.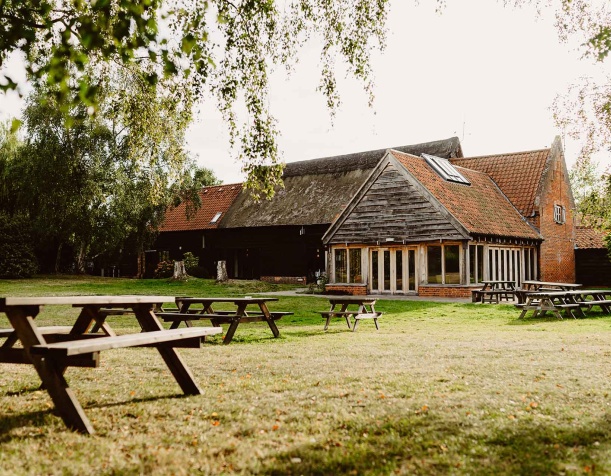 Wedding Brochure
Find out more about weddings and packages at Ivy House Country Hotel, and view our brochure online.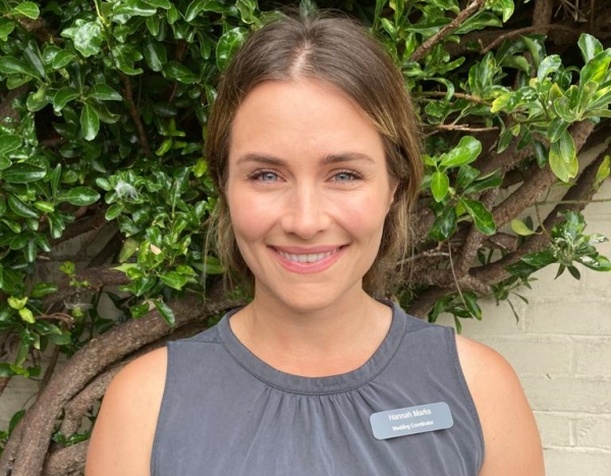 Meet Hannah
Hannah is our fantastic wedding coordinator, and has helped over 100 couples plan their big day.